Test
Arc Junkies
Arc Junkies is a Welding Podcast that is on a mission to help, educate and inspire the next generation of welders. Each week I talk to a new guest about their journey as a welder. Throughout the episodes, we cover different techniques, processes, variables, technical information and life lessons.
272. Big News w/ Stephanie Hoffman
Search Results placeholder
Blue Collar Leadership
Leadership development for everyone in the blue collar workforce, those who support them, and those who lead them. Leadership is influence. Influence is built daily, not in a day.
There are two types of influence: 1) Artificial influence which comes with a title, position, or rank and is reserved for those who have formal authority over others; and 2) Authentic influence which is based on a person's character and the relationships they build, and it's available to anyone with or without a position of authority because it's based on moral authority (who you are and how you do what you do).
331: Be Brave – Do the right things for the right reasons.
Search Results placeholder
Kevin Donner: Treesmith USA
"So, we are a small tree company.
I'm an arborist. I've been an arborist primarily for 10 years or more now. Always with a passion for, not seeing things go to waste after we bring trees to the ground. So, 90% of our work is pruning and removal, and general tree assessment. Providing people with guidance as far as caring for their trees and their properties."
 – Kevin Donner
Welcome to a brand-new episode of the Woodpreneur Podcast. Today, your host Steve Larosiliere is joined by Kevin Donner, owner of Treesmith USA.
Kevin has worked mainly as an arborist for the past ten years. He is constantly driven by a desire to prevent things from being wasted once they have felled trees. Pruning, removal, and general tree evaluation make up 90% of their job, which involves advising clients on how to take care of their trees and property.
In this episode, Kevin talks about the moment he realized he could run his own business, the difficult lesson he learned the hard way when he first got going, and the key pieces of equipment he bought that helped him get started.
It all began as a hobby, as per Kevin. Word gets around, and guys just start hitting him up. And for him, it feels right that he is turning materials into usable ones, as it's difficult for an existing tree company to incorporate that because it's relatively new in the market.
Listen now and get the whole story!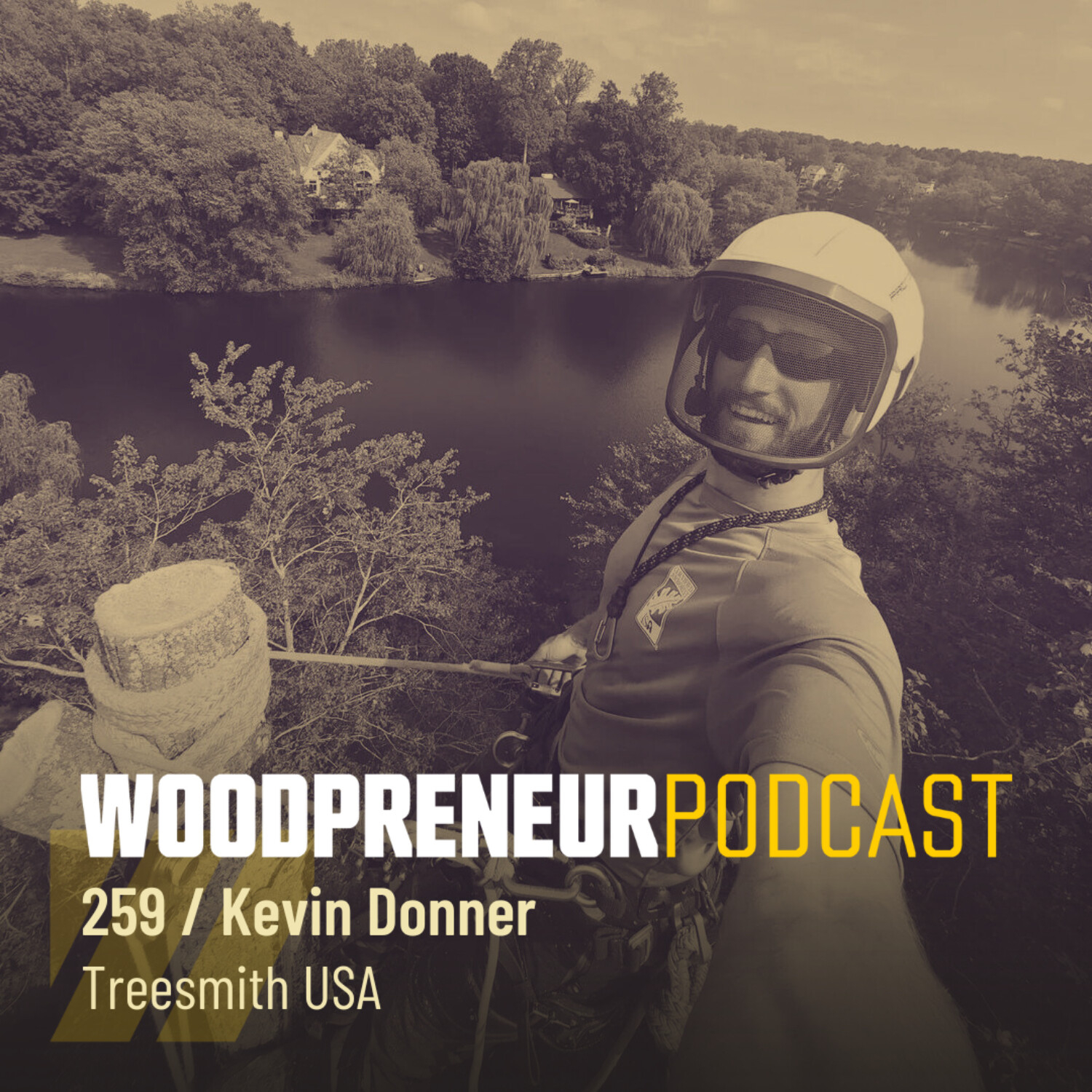 Search Results placeholder